Are Carpet Stair Treads Really Pet Friendly?
Posted by YAVUZ AYBASTI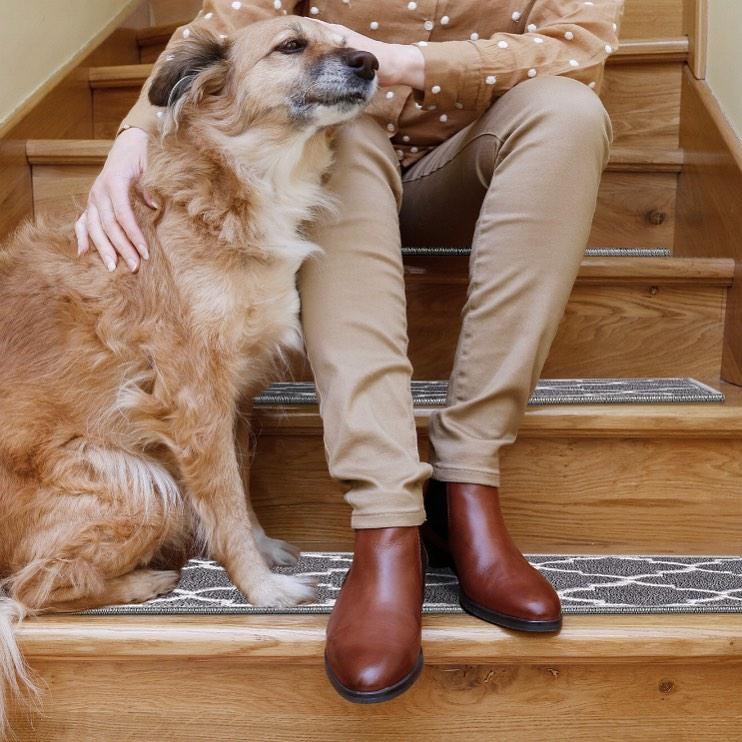 Pets are part of our life. They are just adorable; share our love and our moments of joy, grief and solitude. If we are five members of a family, a pet is the sixth one! We cannot resist reciprocating their love and emotions. It hurts us when we see them getting injured and that also inside our house, just without any visible reason. Yes, it is possible if your pet slips from your stairs and falls down rolling on the hard stair surface. It gets hurt badly; you take it to the Vet but alas! You hear it's lost a limb or at times it can't survive either. Having soft carpet treads at your stairs is a possible way to avoid such a fury that is out of your control.
Incredible products
Not to worry about your stairs safety and beauty – our carpet step treads and mats are ready to deploy with pre-applied adhesive and they are very tender on your floor. It stays on your floor firm, grip it well but leaves no stains or marks on the floor. It doesn't move away by climbing or even running up and down.

Flawless design
Sofia Rugs™ carpet treads are manufactured with soft, comfortable and resilient synthetic wool blend, finished with a non-slip backside – we offer treads that grasp the floor for ideal slip control. Extensive use, toddlers, pet animals nothing will not harm our anti-slip carpet treads. After years of experience in providing protection to your smooth and flat surfaces, we bring our new pet friendly safety stair treads that are made of polypropylene, a durable and long lasting material.


Suitable in family environment
Our Multi-layered pet friendly carpet treads make them suitable for family houses.
Non-slipping surface
Cushion layer
Spotless adhesive on double tape
Defensive lining

Unbelievably easy:
Carpet stair runners are very convenient to fix on the stair floor. No need to use permanent adhesive; double sided tape that does not leave sticky residue on your staircase. Just follow this 3 step process.
Apply double sided tape beneath your carpet stair treads
They stay where they are placed
Are easy to clean, vacuum or even machine wash them

Key benefits of Sofia Rugs™ Carpet Treads
Soft, elegant look & feel due to 100% polyester fibers carpet material
Makes your walking experience smooth and effortless
Standing on our carpet treads makes you feel comfortable
For indoor hazard protection and floor decoration
Stair case protection for animal pets, older people and children
Convenient washing, dry cleaning and simple cleaning
Make walking on stairs noiseless
Suited for soft paws of your pets
Protects your pets from falling, rolling or slipping down from stairs
Shop now to available a limited time special 20% discount offer!
Call our 24/7 Customer Support helpline for further information.