How Stair Covers protect your Hardwood Floors
Posted by YAVUZ AYBASTI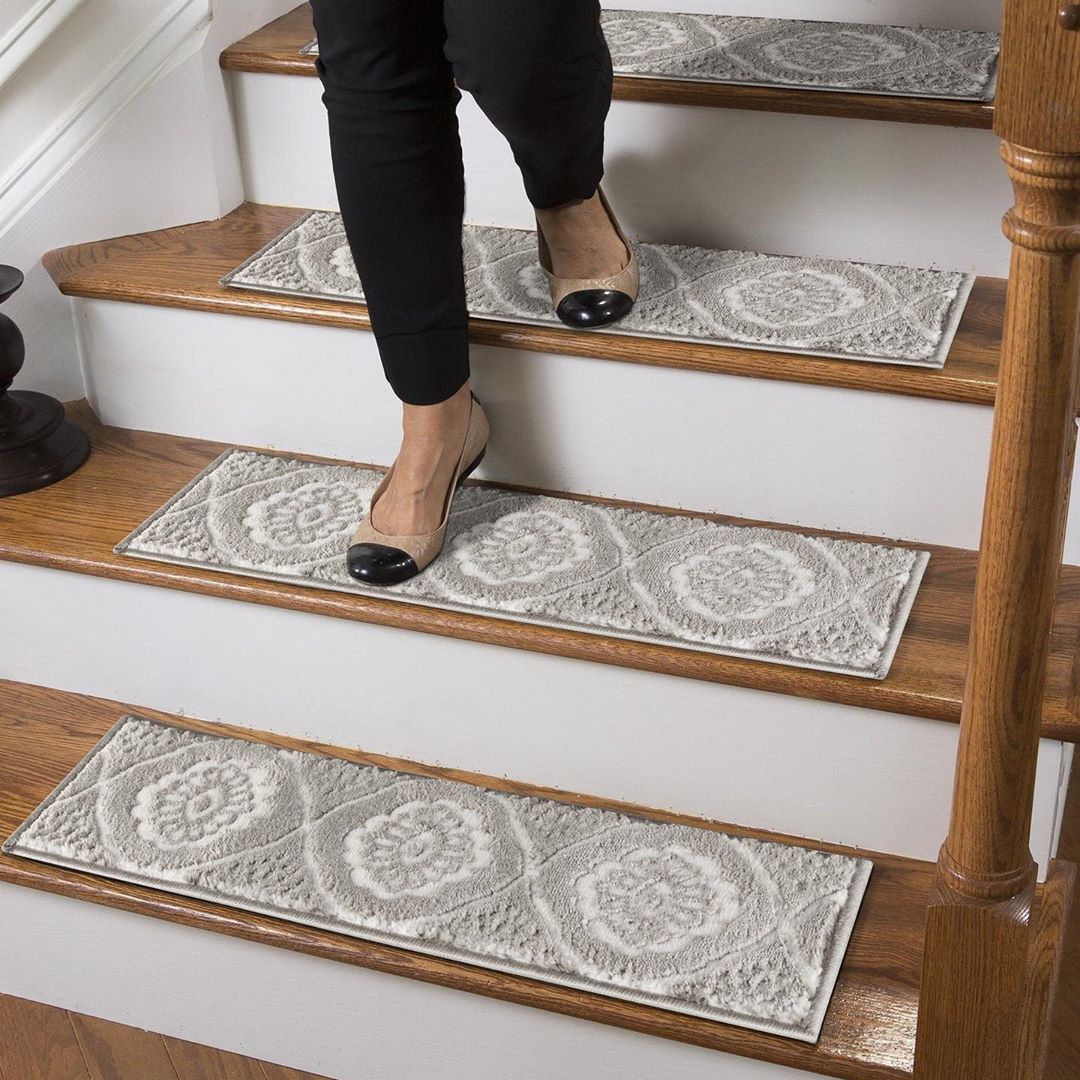 Falls at home is a contributor to thousands of people getting injured each year. The remedy to such trauma lies in using carpet stair treads. You can save your near and dear ones from risky falls, slips or rolling injuries. An inexpensive, easy method to keep your families safe is by the use of stair treads.
A recent survey revealed that as per insurance claim records, stair fall injuries are second to car injuries. The point to ponder is that people can spend lots of money on beautifying homes, other safety measures like smoke alarms but don't spend on this basic safety instrument i.e. Stair Treads. It is presumed while constructing a house that hand railing would suffice for desired safety in using the stairs, which is in fact a fallacy.
Stare treads are designed to make the stair surface non-slippery. Though, other stair treads available in the market are of rubber, metal or braided materials but we use carpet stair treads because they are reliable, durable, discourage slippage and in case of accidental fall work as a cushion to reduce the impact of damage.
A big plus point is that carpet stair treads would cost you lesser than getting stairs fully carpeted. Carpet treads also look decorative because we design and fit them according to your stair dimensions in an aesthetic fashion. They will make walking up and down comfortable and safe.
Stair covers is the safest way to protect your staircase made of hardwood floor. Staircase is in angular form, making it awkward to find a flexible but hard impermanent floor shield for the stair treads and risers. To avoid frequent incidents, it is vital to make them safer because stairs are an everyday use area.
Let's consider the following factors, while choosing the best protection for our stairs.
Frequency of use
Age group of residents
Nature of protective material
It is highly recommended to use dependable Stair Covers to keep them in place and protect the finishing from harm. The firm adhesive under the carpet treads saves the stair edging and any existing guardrails. Protective floor mats easily adhere to surface and remain breathable. Sofia Rugs™ offers the following features in carpet stair treads: -
Easy to install
Durable, tear-resistant, leak-resistant
Great fit for high traffic areas
Non-slip stair treads indoor
Stair covers are long-lasting
Residue free solution
Great for high-end hardwood floors, vinyl, tile, marble and stairs
Non-skid backing to avoid falls and stains
Sofia Rugs™ provides non-slip, re-positional and reusable stair tread carpets, with no risk of residue left behind on surfaces.
Available in variable sizeable as per required dimensions
Slip resistant backing that leave no residue
Waterproof, protects from water, mud and paint
Re-positional, reusable and impact resistant
Protective floor mats easily adhere to surface and stays breathable
We offer a variety of stair covers with different variations, as follows: -
Carpet for stair treads
Carpet steps
Carpet treads;
Non slip stair treads indoor
Runners for stairs
Stair carpet runners
Stair mats
Stair rugs
Stair runners for wooden steps
Stair treads carpet non slip
Stair treads non slip
Treads for stairs
Stair covers
Stair treads
Non-slip stair treads
Shop now to avail a limited time special 20% discount offer!
Call our 24/7 Customer Support helpline for further information.